CREATE FAST & EASY ADOPTION
By using Quick Connect Decals you make adoption uniquely simple for patients, customers or clients.
HOW ADOPTION DECALS WORK
YOUR BUSINESS DOES THIS
Installs a 10"x10" decal on an EXTERIOR glass door or window
Installs a 5"x5" decal on your INTERIOR entry door or wall
Installs a 5"x5" decal in your CURRENT waiting room

YOUR PATIENTS, CUSTOMERS OR CLIENTS DO THIS
Scans any of the Quick Adoption Decals for the first time
Uses the website to check in
IT IS JUST THAT SIMPLE
ORDER DECALS
For businesses using Safe Waiting Room consider ordering QUICK CONNECT DECALS to make the initial adoption of Safe Waiting Room easier for your patients, customers or clients. Our COMBO PACK of Quick Connect Decals includes:
One hundred 2"X2" personal decals
Two 5"x5" door decals
One 10"x10" door decal
Personal decals are for your staff to hand out to customers to make adoption fast and easy. The 5"x5" door decals are for placement on interior doors or walls within an office. The 10"x10" door decals are for placement on building entry doors or exterior windows.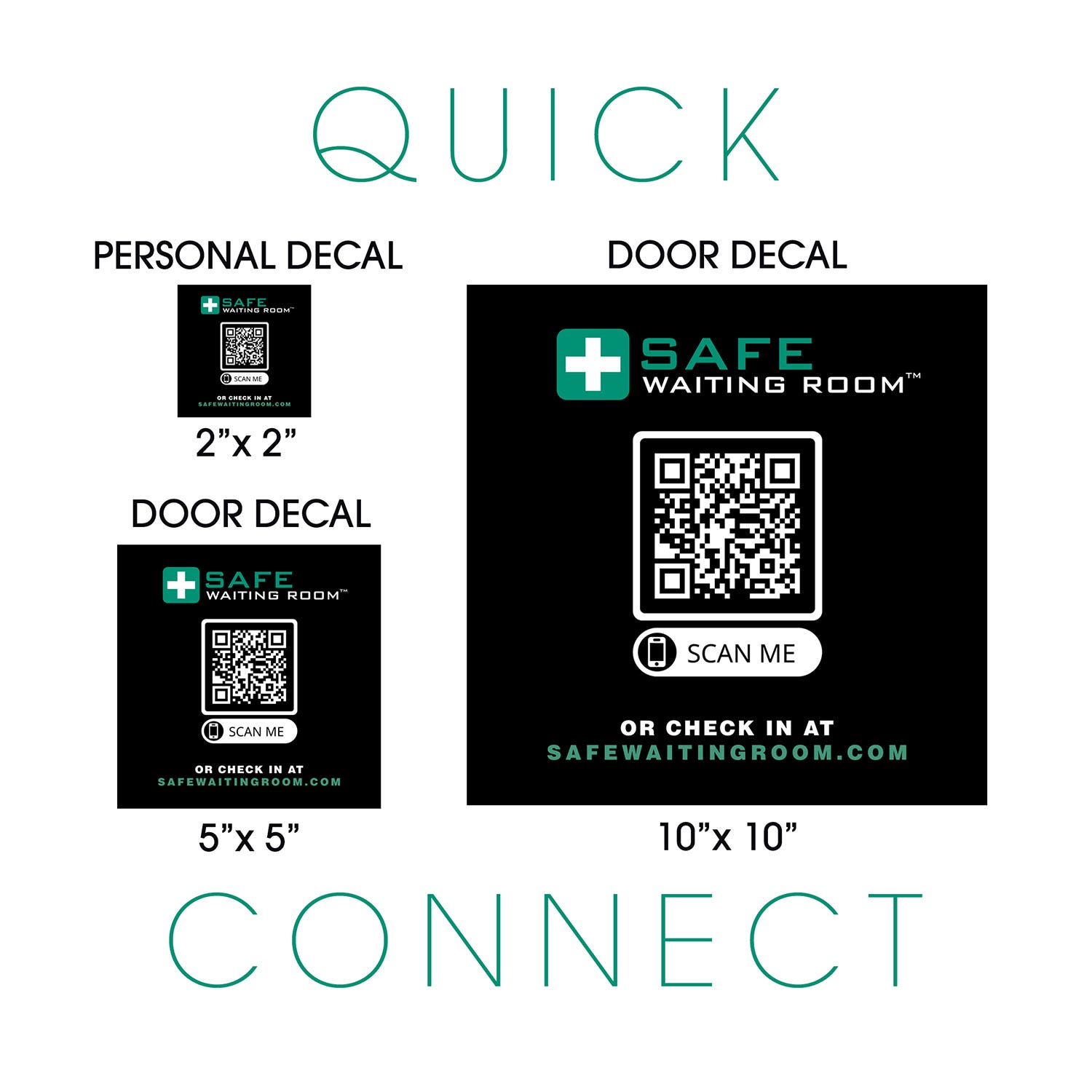 ORDER MORE
2"x2" Decals
Have a lot of patients, customers or clients? Order 200 of our small 2"x2" Quick Connect Decals to help people easily adopt your Safe Waiting Room.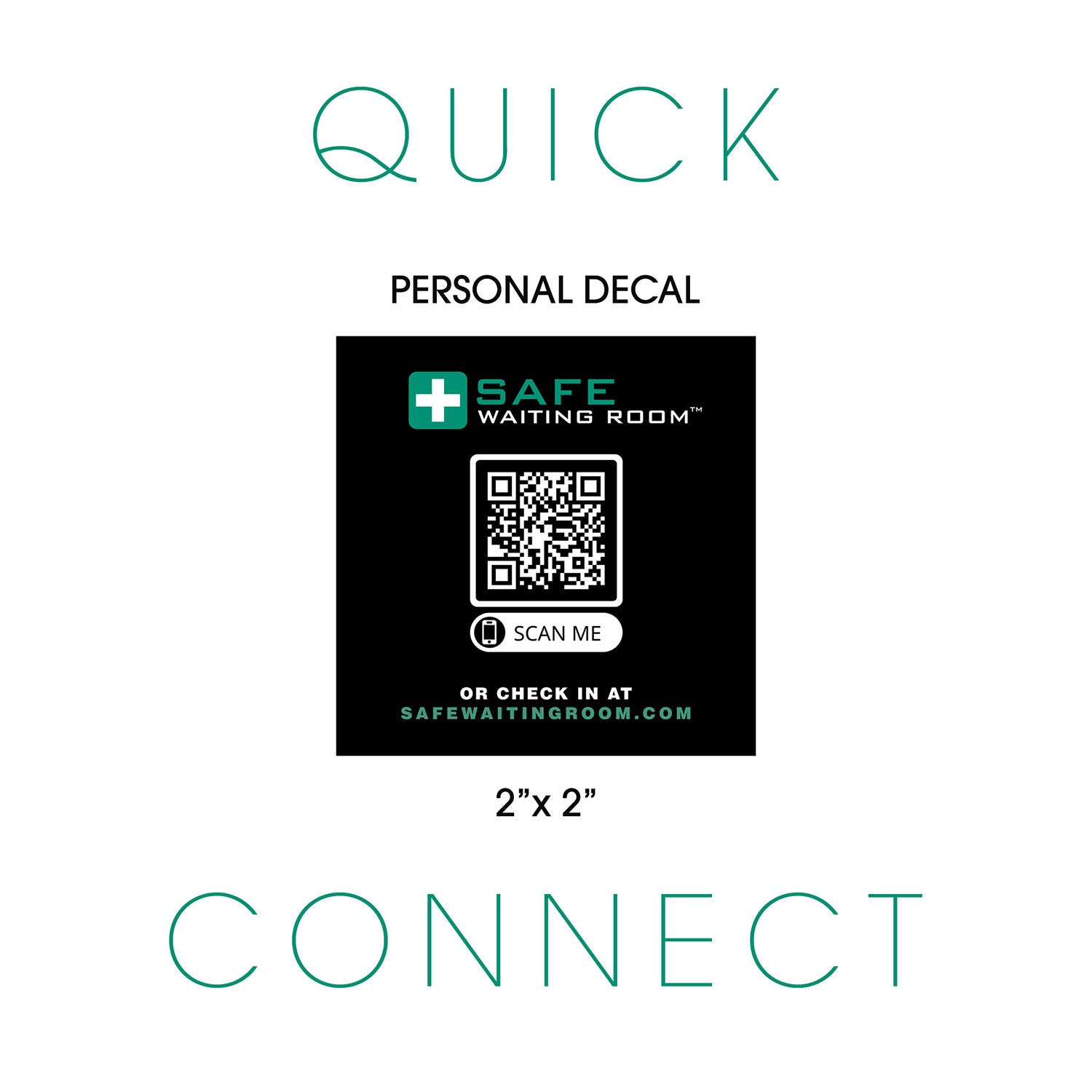 HOW TO
Apply Decals
The 10x10 decals are best applied using a simple procedure. Click the button below to see how to apply these so that they are straight and bubble-free on the EXTERIOR of your office door or window. Please note that at the end of the video in the link below a different decal is used that has a second clear layer that is removed. You will not need to perform this step.